Welcome
There are many varied paths that may have led you here to this site. First off, thank you for visiting and my goal is to provide you with the information you are seeking and connect if it makes sense. If I miss the mark, don't hesitate to share.
As an author, I have the pleasure of offering a children's book: The Legend of the Abominable Huckleberry or The Practically True Tale of How the Huckleberry Railroad Got It's Name.  A drive around M-25 with my book Michigan Thumb Drive. Plus my first book, The Great Great Lakes Trivia Test. Visit the Author page to learn more about the books and buy a copy while you are at it!
As a speaker, I offer voice over, narration, copywriting and production services. You can learn more about those services on the Broadcaster page.
As an insider, I provide my expertise and insight to media buyers and develop marketing strategies, presentations and or presentation training as well as provide tips in dealing with the media when you become the story. Visit theMedia Consultant page for more information.
Finally, as a public speaker I offer a presentation to organizations faced with sudden media scrutiny and how to deal with the media, for specifics, visit thePublic Speaking / Presentation page.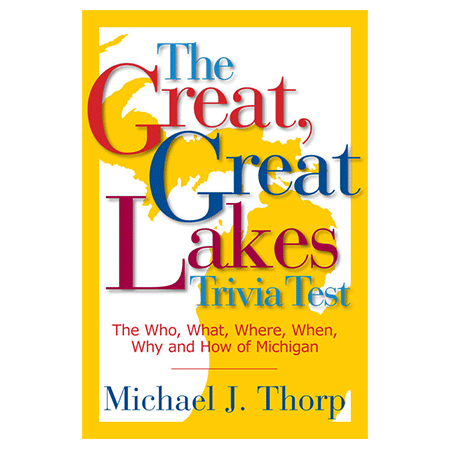 A must have for any trivia buff or Michigan fan! You will be amazed at the 264 pages packed with interesting facts and stories about Michigan. Use the Pay Pal option below to order for $16.95 plus shipping cost, or view the events link to meet Michael on the book tour.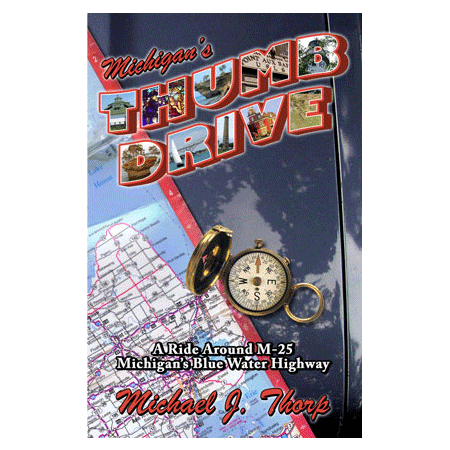 "Michigan's Thumb Drive" is a trip through the history of Michigan. Michael J. Thorp tells stories of people, hard work and hard luck; legends of opportunity and riches and of failure and loss. Tales of presidents and war heroes, famous inventors and explorers, simple farmers and sophisticated Ivy League professors; it's all here in one trip around Michigan's Thumb.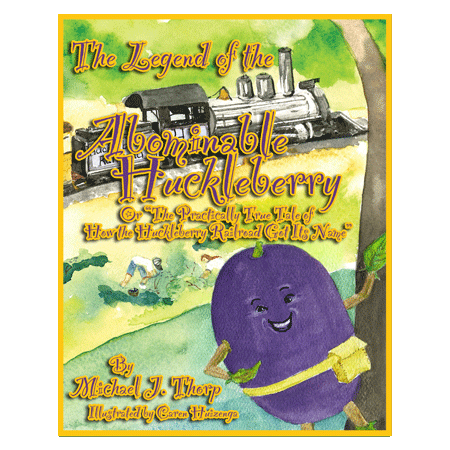 Author Michael J. Thorp turns railroad history on its ear with this delightful and slightly scary tale of an oversize huckleberry and the people who see it, and have to decide whether to tell anyone what they saw. A little history, a little fantasy and a whole lot of fun. Do you believe in the Abominable Huckleberry?