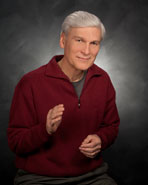 Ready To Fill The Room?
Speaking Engagements & Presentations
Scroll down to learn about the programs available. If you have a specific request, please use the contact form to begin a discussion. Thank you.
Contact
Dealing with the Media
30 minutes-3 hour program presentation prepared for your specific issues and organization.
For anyone who may face media scrutiny and questions.
You never know when the media will pound on the door of your business or organization.  An employee gets in an accident that injured school
Read More
kids… A local politician is attacking your organization… a tragic accident… a fire… laying off employees… a connection with an unfavorable news story.  You will end up with strategies on specific issues you are dealing with now. How do you answer difficult questions? What can you ignore? How do you decide? How do you prepare? Who do you talk to? Who do you ignore? When should you talk to the media? Should you ever refuse an interview? Is there a formula for dealing with the media? Is there a difference in how to respond to print, radio, television, bloggers? What questions should you ask reporters?
What will they ask?  What can I say?
The Questions you don't want to answer
Wouldn't it be nice to have an idea of the questions you might face from reporters?  Whether it's a millage… a political campaign… a controversial issue with a business or non-profit organization… or an employee situation… it's hard 
Read More
to figure out exactly what the media is going to go after!   Michael is an experienced, long time talk show host and news reporter for television and radio.  For years, his job has been to research the story and ask the tough questions.  Michael can use his knowledge and experience to help you.  Put him to work outlining the issues and questions you may face over a controversial decision or problem.  He will work with you and your staff preparing for those questions.  Using role play, he will put you "on the spot" acting as a reporter, asking the tough questions while sticking a microphone in your face.  You will be prepared to deal with "the heat."
The Great, Great Lakes Trivia Test
The Who, What, Where, When Why and How of Michigan.
30 minutes-1hour+ presentation prepared for your local area.
A fun, interesting, entertaining, educational and unique look at Michigan's fascinating history
Read More
from Author Michael J. Thorp, long time reporter and TV, Radio host.  He collected facts about the Great Lakes State and turned them into trivia questions, using all the important questions of inquiry; who, what, where, when, why, and how, and put them in his book. Using those questions Michael's presentation explores Michigan from coast to coast and southern border to Superior, the people, places and events that make our state what it is. Who was the first to drive a horseless carriage in Michigan?  What are "Shanty Boys"?  Where did Michigan's first professional hockey team play?  When was Michigan's first election? Why is one Detroit Hospital considered haunted?  How far is the Mackinac Bridge designed to sway?  So many questions, so little time…
In The Air
Episodes from 40 years of being on Radio and Television.
30minutes-1 hour
Longtime broadcaster Michael J. Thorp has worked in multi formats in Radio and TV.  A screaming rock jock, country music DJ, all night album rocker, top 40 jock, talk show host, News Director and Sports Director.  He was the host of "Sex Talk" on
Read More
the radio, and hosted shows ranging from "Desperate and Dateless" (an on air dating service) to the "Morning Farm Report."  He also did sports play by play (basketball & football) and was a radio newsman and reporter. He continues to write, host and produce one of the few live radio variety shows still on the air in the country, the EMMY award winning "Huckleberry Radio Hour." On TV Michael has been a news anchor for ABC television, a host on public television, commercial voice over, on camera talent, telethon host, writer and producer.  He is currently host of "The Michigan Experience" on public television in Michigan. From "Sex Talk", which didn't fare very well, to anchoring a morning news show, which was number one in the market, to stories of mistakes, strange camera shots, weird interviews, odd bosses, unlikely remotes, promotions that went way wrong, make-up advice, lessons in hair keeping and so much more.  Michael J. will take you on the set, and in the studio, to see what really happens when you are "In the air."
Program Host
Master of Ceremonies/ Moderator/Host
Michael has hosted everything from scholarship pageants, band and choir concerts, fundraisers and victory celebrations to political debates, community forums, annual meetings and educational programs.  On stage, on television, on radio on line, he is known for his friendly approach and
Read More
careful oversight of any event he hosts. A bit of humor can get things back on track, taking a second to let someone gather their thoughts will save embarrassment, His goal is to help people make their presentation. Looking for someone to host your event, talk to Michael J. Thorp
Contact Michael J Thorp
Take a moment to send a note my way. You are sure to have questions and a brief dialog will get things moving.