New Release! Michigan's Thumb Drive
A Ride Around M-25
Michigan's Blue Water Highway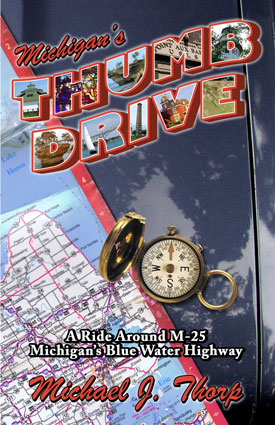 "Michigan's Thumb Drive" is a trip through the history of Michigan. Michael J. Thorp tells stories of people, hard work and hard luck; legends of opportunity and riches and of failure and loss. Tales of presidents and war heroes, famous inventors and explorers, simple farmers and sophisticated Ivy League professors; it's all here in one trip around Michigan's Thumb.
Available Now for only $16.96
click the Buy Now link below…

The Great, Great Lakes Trivia Test
The Who, What, Where, When, Why & How of Michigan
SouThorp Publishers 2010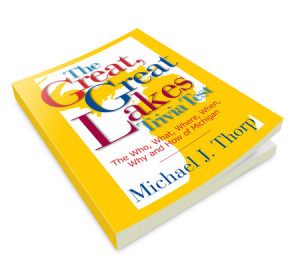 Visit: The Great Great Lakes Trivia Test website to order a book!
A must have for any trivia buff or Michigan fan! You will be amazed at the 264 pages packed with interesting facts and stories about Michigan. Use the Pay Pal option below to order for $16.95 plus shipping cost, or view the events link to meet Michael on the book tour.
http://greatlakestriviatest.com
Click Below To Order Your Copy


The Legend of the Abominable Huckleberry
or The practically true tale of how the Huckleberry Railroad got its name.
SouThorp Publishers 2011
Author Michael J. Thorp turns railroad history on its ear with this delightful and slightly scary tale of an oversize huckleberry and the people who see it, and have to decide whether to tell anyone what they saw. A little history, a little fantasy and a whole lot of fun. Do you believe in the Abominable Huckleberry?
http://abominablehuckleberry.com/
Great gift idea!
Only $12.95
Simply click below to order your copy.